I offer  1-on-1 consultation, Website Hosting, SSL Security, Domain/Email (free with Care, Continuity or Annual DIY plan) and WordPress setup with extensions chosen for your unique needs. See all the extensive features listed under each plan! Please Read my FAQ for more info.
There are 100,000 ways to customize WordPress to be used for any kind of website imaginable. From authors to zoos and everything in between. 
- DIY -
This plan is designed as a WordPress based alternative to all-in-one website builders. This plan is also available to existing clients who have hired me as their web developer and paid upfront for all needed customization. This plan includes 1 annual consultation.
Free SSL Security

Fast, Reliable Hosting

Custom Domain & E-mail (annual plan)

WordPress Installed

Core Software Updates

Daily Database Backups

Encrypted Dashboard Login

Google Analytics

SEO Tools

Free Page Builder

WooCommerce Included

Square Integration Included ($79 Value!)

Unlimited Users

Unlimited Pages & Posts

Unlimited Products/Donations

Unlimited Bandwidth

Unlimited Disk Space

Choose From 40,000+ Free Themes and Plugins Installed For You
- Start & Care -
This plan offers the best long term value for small businesses. For a commitment of about the cost of a monthly cellphone plan you can have the website your business deserves with all the assurance that it will preform optimally with all software update.
All Features of DIY Plan

High Encryption SSL

All Software Updates Done For You

Extra Offsite Backups + Free Restoration

Site-wide Spam Protection

Google Analytics Setup

Sitemap Submitted to Google

WordPress & Plugin Training

WooCommerce Setup

First 15 Products Added For You

First 10 Pages & 5 Posts Added For You

First 2 Forms Setup For You

Social Media Integrations

Facebook Pixel Installed

Google Shopping Feed

Integrated E-Mail Marketing

Page Speed Optimization

Search Engine Friendly Design

Cross Browser Compatibility

Testing & Bug Fixes

Fully Responsive Design

Complete Theme Customization

Theme Changes As Your Business Changes

New Features Added As Needed

Unique Graphic Elements As Needed
- Continuity -
This plan is designed for businesses that need more premium features and fast, priority support for multiple users. This plan can also be used to pay off your custom build faster and get your feature rich web project up and running in a short time frame.
All Features of Care Plan

Private Server & Static IP Address

Upto 5 Extra Domain Names

Unlimited E-Mail Addresses

Unlimited Content Assistance

Marketing & Social Media Assistance

Customized Monthly Reports

Premium Features

Fast Priority Support

Staff Training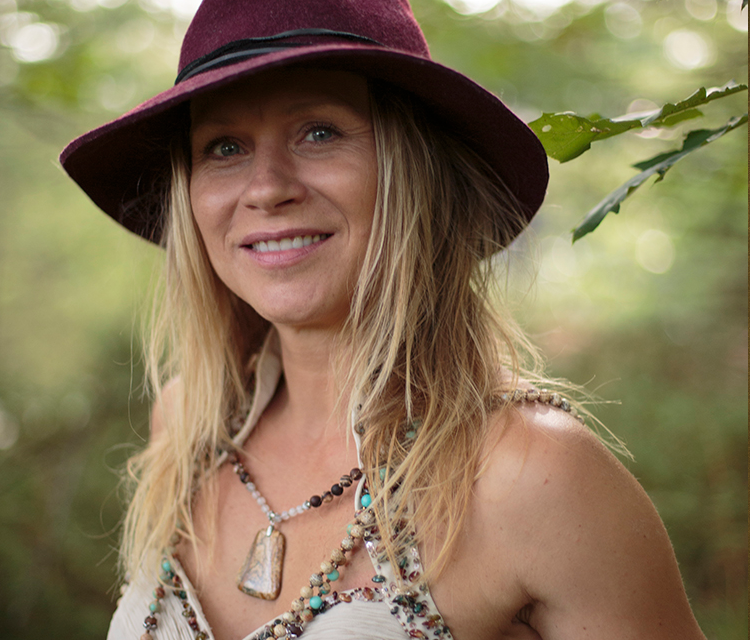 "I Love working with Emily, she is super attentive, professional and listens to every detail . I am very happy with her services."
Magdalena    www.divineintentions.ca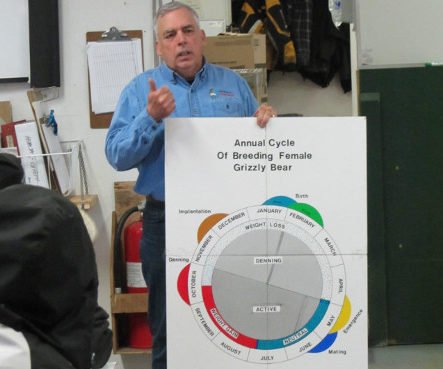 "I am very appreciative of Emily's patience in dealing with a non-technocrat like myself. From our initial meeting to the launching of my website, I was treated in a way that made me feel like Tree Chic's only customer. I highly recommend Emily and Tree Chic Design."
Andy www.bearwise.ca
Can I switch between plans?
Yes! Within reason. 
If you don't need all the features and support offered with a Care or Continuity plan you can use one for a pre-agreed upon length of time to help you get a strong start on your web presence.
If you have a website on a DIY plan and need some help with just a few things or want us to completely redesign and/or take over the care of your website you can switch to a Care or Continuity plan for a pre-agreed upon length of time or indefinitely.
What's the average cost of a custom built website?
Although it certainly can vary significantly, the average cost of a complete custom build is about $5000. When you sign up for any plan, your custom domain name will be setup with WordPress, and we will schedule a consultation, to determine your website needs, budget and payment terms. All plans include a minimum of one eBusiness Strategy Session per year.
How long does it take to setup a website?
Time frame is one of the subjects discussed in our first consultation. As the list of possible features is extensive it is not likely you will start using them all right away. The priority support offered on a Continuity plan includes new features on demand and I also need to prioritize work for clients who have allocated an upfront budget. I limit the number of new clients I will take on at a time to ensure everyone is cared for.
Can I choose to pay off my website faster?
Yes! I encourage all my clients to come up with a budget that can be used upfront to pay off the initial work of a custom build. Complete website design or redesign can require a significant amount of work. If you have a budget that allows you to pay off your website build quickly you will have the option of using your choice of plan after you've paid for the development work.
Can I install my own themes and plugins?
Yes! But not by default. Theme and plugin conflicts are the number one cause of all WordPress issues including some security vulnerabilities. Permissions can be enabled on a case by case basis. All plans include a consultation to ensure you have everything you need to get started.
Can I cancel at anytime?
Yes! I will give you an upfront estimate for any custom work that you require, as long as that amount has been paid off you can cancel at anytime, for any reason. If there is a problem that I might be able to solve, please talk to me first, my business model is completely solution oriented. I like to consider myself a member of your team, no matter what plan you are on, and my goal is to help you succeed online. 
Will I own my website?
Yes! You always own all your content and custom designs are your as well assuming you have paid off the initial estimate I will give you. You can even export plugin settings for any free plugins your site is using. 
What about software licenses?
Most of the software I use is open source so it's free for anyone to use anywhere that hosts WordPress. Only premium extensions require special licences which I usually take care of for you because I can get developer discounts. On a Care or Continuity plan I might license premium software for you. The files would belong to you, but in some cases, you would need your own license if you ever switched to another website provider, in order to continue getting software updates.
Do you offer non-profit discounts
Yes! If you send me your charitable registration number I will create a coupon code for 50% off any plan.
Create Your eBusiness Strategy! Grab My FREE Blueprint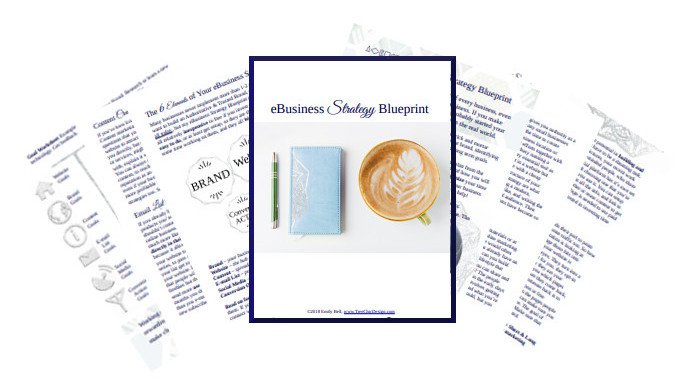 Still have Questions?
8A Bay St, Parry Sound ON
Boutique Hours
Mon-Sat 9AM-5PM